Help Us Feed 2,500 Families this Christmas!
With over 12.5 Million New Yorkers unable to afford food, assistance programs like The Franciscan Relief Fund are their lifeline. As Christmas quickly approaches and a cold winter ahead, our Friars ask you to help us help those deeply impacted by the Coronavirus Pandemic.
We urge you to make a gift in the form a Stop & Shop grocery gift card to those who have no table, no meal, or even no home to celebrate Christmas. Your donation, large or small, will help fill the plates of the poor and desperate.
These are the people who have fallen through the cracks of recovery programs as they move into unemployment. These are people whose jobs often go unappreciated and unseen. They come from all walks of life and now need our help. So far, we have served 2,400 families, and, with your generosity, we can do it again this Christmas.



The Franciscan Relief Fund was established by the Franciscan Friars to bring relief to workers who are waiters, bus boys, waitresses, ticket takers, housekeepers, ushers, dishwashers, bartenders and many other people who work in the food, hospitality, service and entertainment industries and desperately need help during this worldwide pandemic.
The fund will be used to supply $100 Stop & Shop grocery vouchers to all eligible applicants that reside in New York, New Jersey or Connecticut, and who may have no other source for help. We ask you to join us and help us help them. Please – give generously and with gratitude to the Franciscan Relief Fund this Christmas Season.


"I saw the application for the gift card and applied immediately as I am in dire need of assistance. I am so touched and grateful to the Franciscan Relief Fund for your generosity and compassion and I promise I will use the gift card for essential items. With enormous gratitude."
-Sheri
"Thank you so much for the Stop & Shop
gift card. To say it is helpful is an understatement. I received mine today and I spread the word to those in need. Thank you for all the good work you do. I am extremely grateful."
-Elaine
"I really can't thank you enough. This relief aid, and your support, do feel life-changing these days. Please receive very sincere, heartfelt, and thankful blessings in return. I hope that you are safe, healthy, well, and experiencing good news."
– Jonah
"Thank you so very much!
My family and I appreciate the help as these are some trying times for me as a single mom of three."
-Vanessa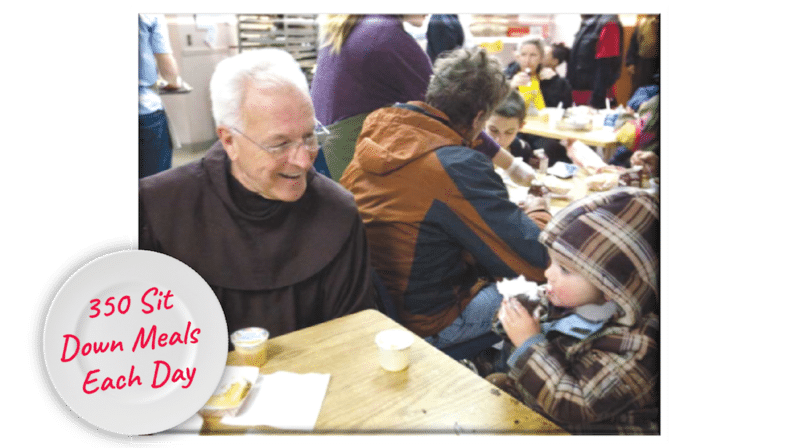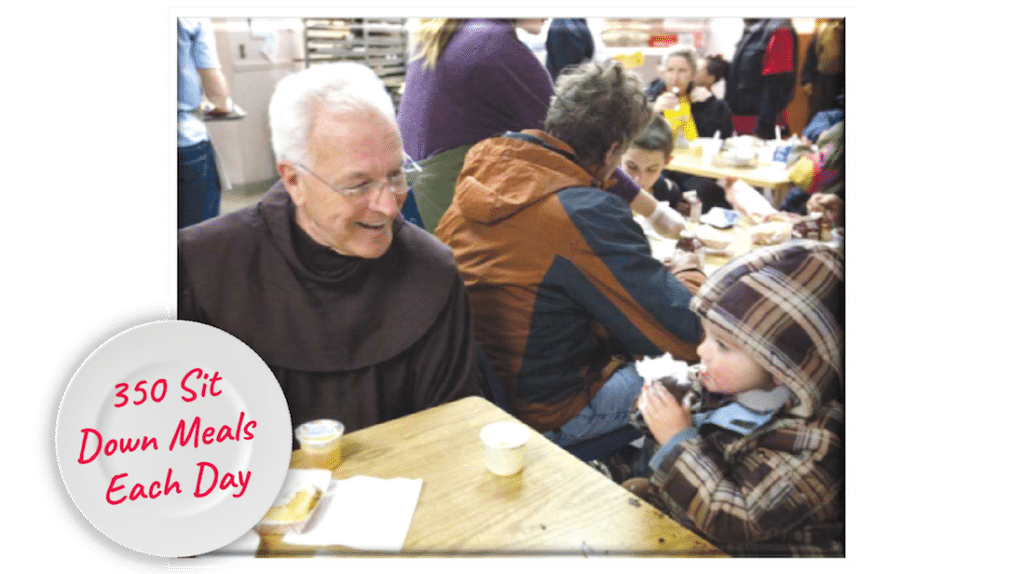 St. Francis Inn, Philadelphia 
We've been serving over 350 resturant style meals each day to families, young children, the homeless and those struggling to find a place to rest since 1979.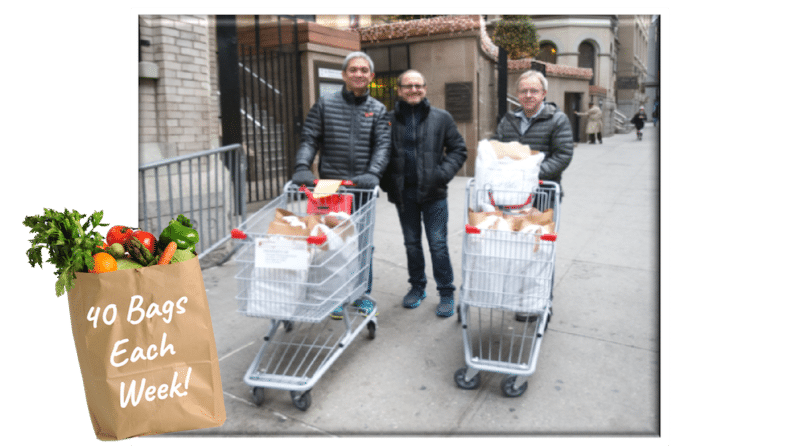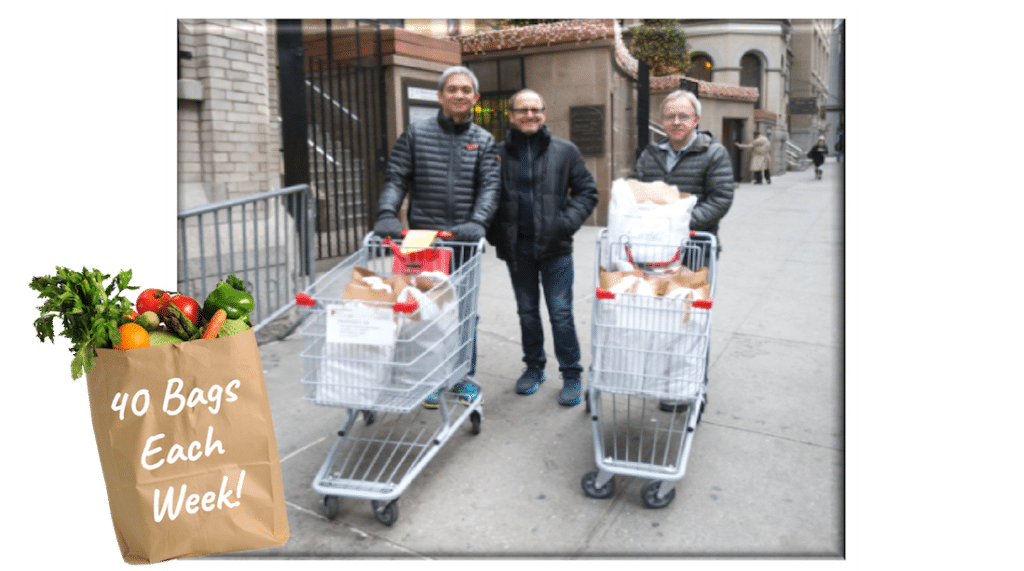 Franciscans Deliver, New York City 
We are a service to the poor, elderly, blind and shut-ins. Each week our members choose the grocery items they want, and our volunteers deliver them to their door.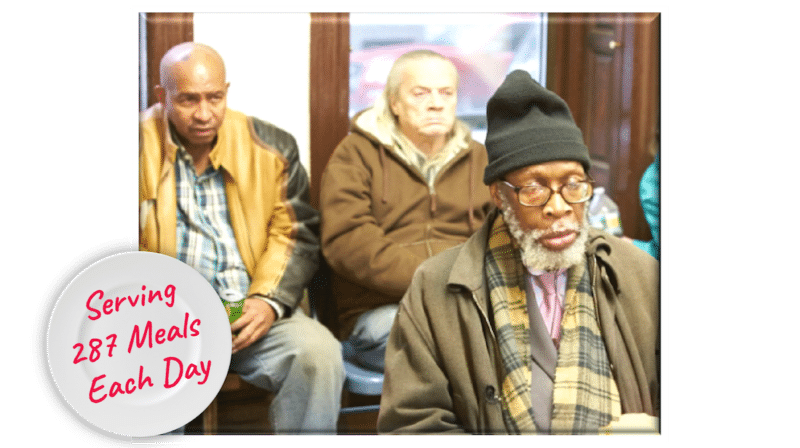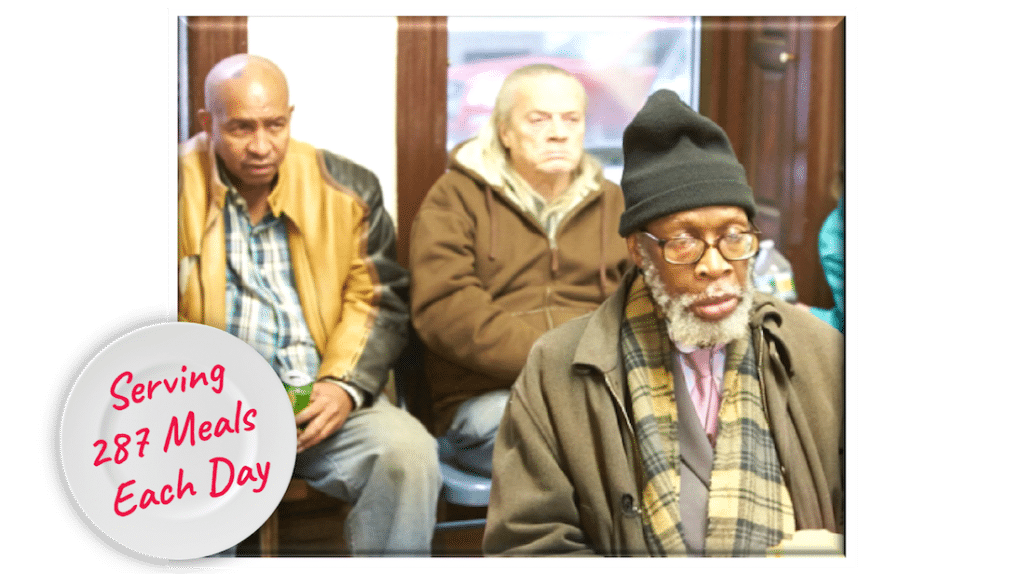 St. Francis Residences, New York City
Our 3 Residences in NYC have provided shelter and care for 287 formerly homeless, mentally disabled and emotionally abused residents for over 35 years.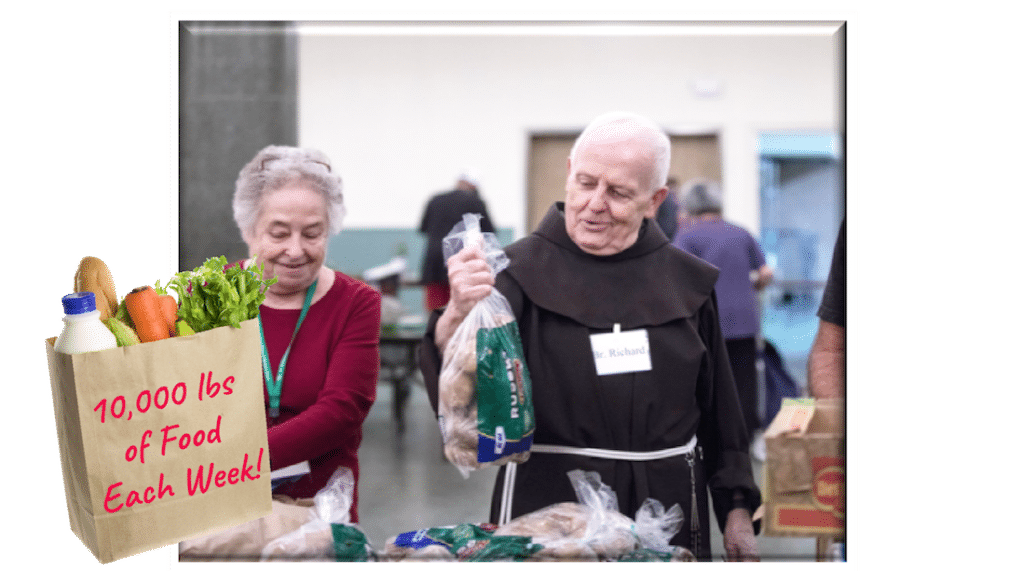 Franciscan Food Center, Boston
As the largest food center in downtown Boston, we serve over 25,000 people weekly. Many are poverty-stricken, physically or mentally disabled, or simply stuggling families.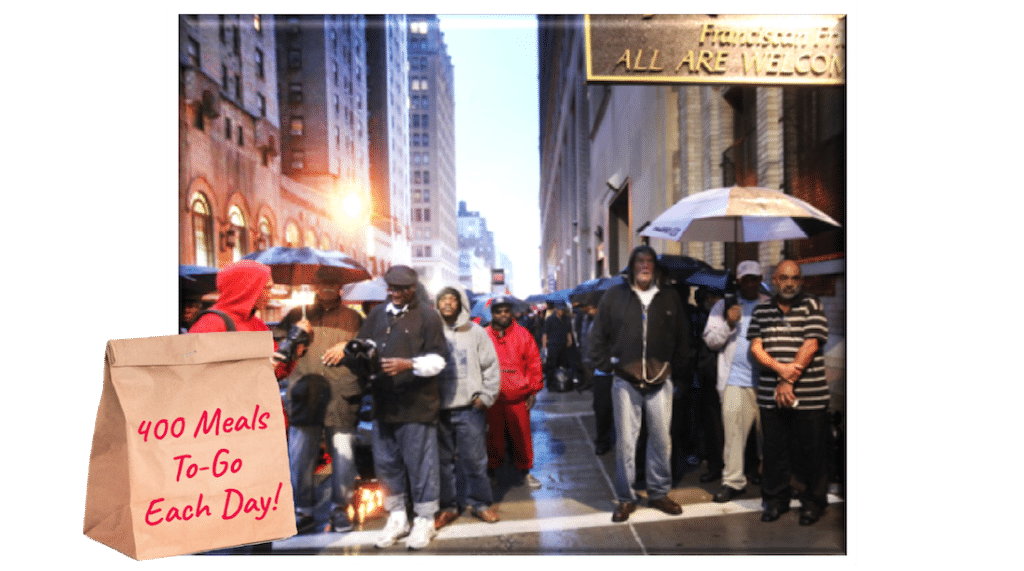 St. Francis Breadline, New York City
Serving 400 sandwiches, hot cups of coffee and slices of cake to the homeless, disabled, veterans or those just struggling to make ends meet daily since 1930.