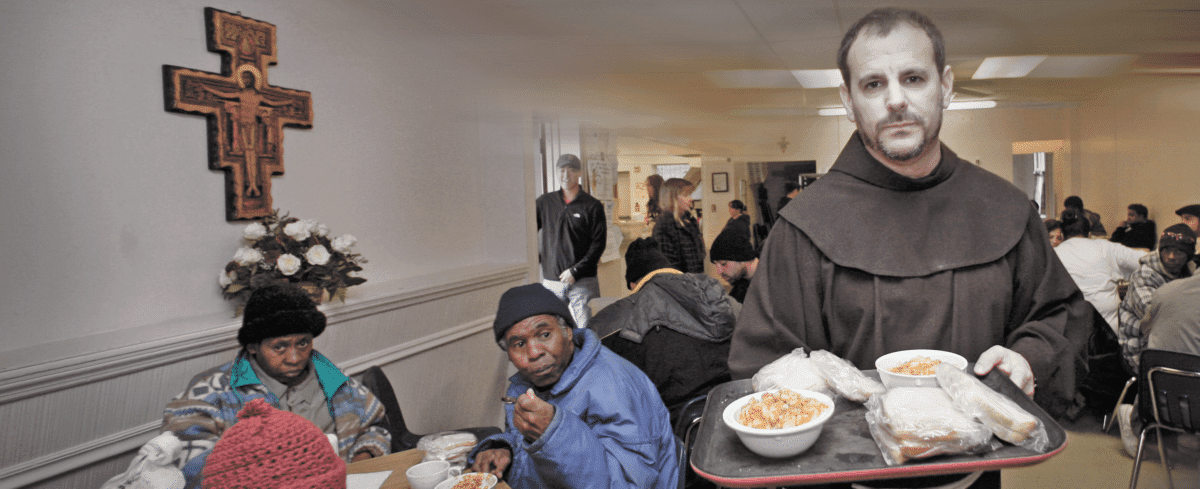 The Franciscan Friars of Holy Name Province
The 

Franciscan Friars

 follow the teachings and example of our founder, St. Francis of Assisi. His way was to follow in the footsteps of Jesus by living simply and helping those less fortunate, forgotten, unaccepted and rejected by our society. At its most basic, this means providing food and shelter for those in need. But our ultimate goal is to move people out of poverty by providing opportunities for education, counseling, drug rehabilitation services, job coaching and more. In short, we provide the crucial services that empower people to live their lives with dignity and purpose, free from poverty.
The friars can be found wearing anything from the traditional brown habit to business casual attire to work clothes. They live in cities, suburbs and rural areas. Their backgrounds are diverse and their ministries are varied; most serve in pastoral roles, while others work in education, social ministry, administration and manual trades. Starting with a small group of followers 800 years ago, the Franciscans have become a worldwide movement that is still committed to helping the poor and marginalized. Although all Franciscans form one great brotherhood, a friar's primary "home" is his province. 

The Franciscan Friars of Holy Name Province

 live in local fraternities, or friaries, stretching from 

New England to Florida

. Most friaries are connected with a ministry such as a parish or a school.